Are you in the market for a new heating and cooling system? Have you been hearing more about Geothermal systems? Or maybe you are just looking for ways to save on your energy usage in your home. At Harris Boyz Heating and Air conditioning, in Iowa City and Washington Iowa we are a leading HVAC provider in the area and we can help you with any questions you may have and help you narrow down the Geothermal system that is just right for you and your home.
*FREE ESTIMATES FOR A NEW GEOTHERMAL SYSTEM*
Green Friendly Systems
Heating and Cooling Your Home With Geothermal is the Equivalent of Planting 750 Trees or Removing 2 Cars From The Road FOREVER…
…And it's now available for our residential customers in Iowa City and Washington, IA  areas
Reduce your carbon footprint and your energy bill
What is geothermal energy? The earth absorbs solar energy, and a geothermal system uses that energy to heat and cool your home.
We sell and install quality brand geothermal systems. You can make a big difference for the environment and your budget by choosing a geothermal heating for your property. While exact savings vary, you could save anywhere from 30% to 79% on your energy costs. On top of that, your choice to go geothermal can help reduce the carbon dioxide emissions produced by heating and cooling, which accounts for nearly half of all emissions in the country – the environment will thank you!
Other benefits of geothermal systems:
Comfort – Enjoy even, easily maintained temperatures all year round.
Durability – Geothermal systems are well-known for their reliability and are low-maintenance.
No loud noise – Because no outdoor unit is required for a geothermal system, Bryant ® geothermal units use well-insulated cabinets and run quietly.
Flexibility – You'll only need one unit for heating, cooling, and supplemental water heating.
Hot Water – You can supplement your home's hot water heater with excess heat from your geothermal system.
Request a Free Estimate Today
Need to find out how much your geothermal repairs and improvements will cost?
Harris Boyz offers free estimates to new customers!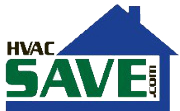 We always give free detailed estimates for new customers, and a technician will be able to talk you through any questions or concerns you may have regarding a geothermal setup. We are proud to be an official SAVE Certified Company. What this means to you is that we can get you the biggest rebate available to you through your energy company on new equipment installed in your home.