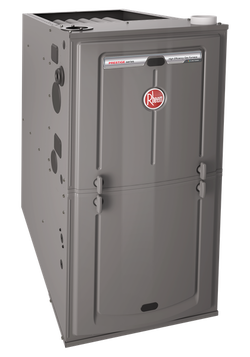 At Harris Boyz Heating and Air Conditioning we know how important it is for your home to have an excellent heating system. Whether you already have a heater but it needs to be repaired, replaced or maintained, or you need a new heating system installed from scratch, you can count on our HVAC technicians to get the job done. We offer superior heating services including installation, replacement, furnace repair and maintenance. Let us find a solution for your home.

Free estimates on new equipment- our free estimates will include different options so that you can easily choose what's best for you, all the rebate information available to you through your energy company for each option and a technician to answer any questions you may have.

Call Harris Boyz today to schedule your yearly maintenance checkup for your furnace
WHY REGULAR MAINTENANCE MATTERS:
1. LOWER YOUR ENERGY BILLS
Dirt builds up on your furnace's internal parts during the summer.
This makes it run inefficiently, causing high energy bills. Routine
maintenance cleans internal parts to keep the furnace running efficiently.
2. REDUCE THE CHANCES
OF A COSTLY BREAKDOWN
Annual maintenance catches problems before they become costly breakdowns, something you especially don't want during a freezing winter night.
3. MAINTAIN THE
MANUFACTURER'S WARRANTY
If you have a newer system, you may have a manufacturers warranty.
Much like your car, your furnace needs regular maintenance to avoid
voiding the warranty - and to avoid paying costly repair bills should a
breakdown occur.

---
We service all brands of Furnaces