Duct Cleaning-
Indoor Air Quality
Indoor air quality is one concern that homeowners have when they decide to investigate air duct cleaning. In a typical six-room home, up to 40 pounds of dust is created annually through everyday living. Your heating and cooling system is the lungs of your home. The system takes air in and breathes air out.
Energy Savings
When an HVAC system is clean, it doesn't have to work as hard to maintain the temperature you desire. As a result, less energy is used, leading to improved cost-effectiveness.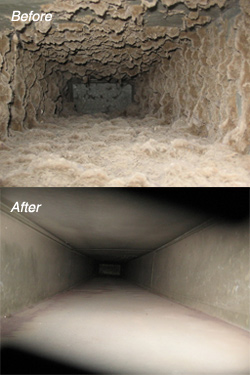 ---
Pricing for Duct Cleaning- $450 for up to 10 registers and $25 for each additional register.