Trust Harris Boyz Heating and Air for your Geothermal repairs in Washington, Iowa city, IA and surrounding communities. 
Our geothermal repair technicians can fix anything that might go wrong with your geothermal, from ductwork issues to refrigerant leaks. We're even available 24/7 for emergency HVAC repair services. You may want to consider geothermal maintenance in Iowa City, IA to stay ahead of repairs. On a routine basis one of our qualified Iowa City or Washington, IA geothermal maintenance technicians will fully inspect, clean and adjust your system so that it works well for years to come. We offer a 100% satisfaction guarantee and upfront pricing for all of our customers.
Reasons to have Maintenance on Geo
Is your geothermal system make a strange sound during operation? Is your home not getting the correct air flow as it has in the past?   Do you find that your energy bills have spiked recently? Are you concerned about the longevity of your system? At Harris Boyz Heating and Air conditioning, we offer excellent geothermal repair and maintenance services in Iowa City and Washington, IA. We can make sure that your geothermal system has exactly what it needs to perform as it should. Whether your geothermal system is 5 or 15 years old, our technicians can help you.
Request a Free Estimate Today
Need to find out how much your geothermal repairs and improvements will cost?
Harris Boyz offers free estimates to new customers!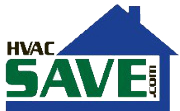 We always give free detailed estimates for new customers, and a technician will be able to talk you through any questions or concerns you may have regarding a geothermal setup. We are proud to be an official SAVE Certified Company. What this means to you is that we can get you the biggest rebate available to you through your energy company on new equipment installed in your home.